NMS Archaeology Object 167552: X.IL 215 - Brooch
---
Description
Summary
Brooch of brass, oval bowl-shaped, from Islay, 875 - 925 AD
Accession Number
X.IL 215
Other references
Original description
VIKING PERIOD. Oval Bowl-shaped Brooch. Islay. [MoS description - X.IL 215 & X.IL 216] Early People. From their things to their lives. (1) Pair of brass brooches, Islay. 875 - 925 AD. [Scran caption - X.IL 215 & 216] This pair of brass oval brooches was found in 1788 on Islay in the Inner Hebrides. They are almost certainly from the grave of a Scandinavian woman, and date from between 875 to 925. These brooches were made from two shells. The inner shells preserve textile impressions of fine cloth and the remains of rivets for attaching both shells. The lugs for the brooch pins are also preserved. The outermost was an openwork pattern with animal decoration and projecting knobs, some of which are missing here. Date: Between 875 and 925. Material: Brass. Dimensions: Length: 11.2 cm.
Associated person/people (e.g. excavator/former collection)
None
Discovery / field collection
Date of discovery
Not recorded
Method (e.g. excavation)
Not recorded
Place (i.e. location of discovery)
Islay, Argyll, Scotland, Northern Europe
Acquisition
Acquisition date
1788
Acquisition source (i.e. name of donor)
Colonel Campbell
Acquisition source role (e.g. donor)
Donor
Image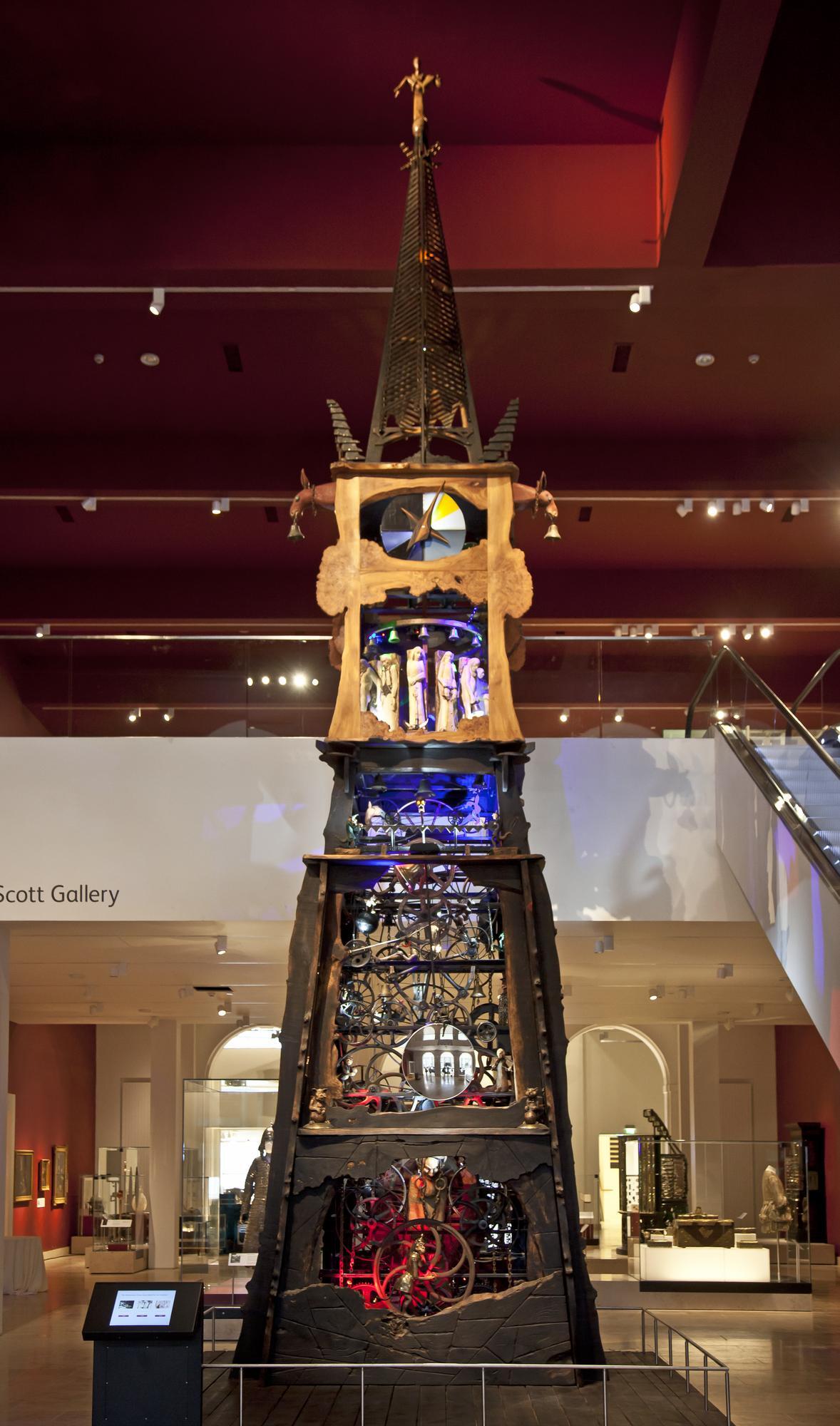 Identifiers and Links to Other Records
This record has no links! Would you like to help?
Table of identifiers and links to other records
Identifier / External Link
Linked Record
Status
Comment
NMS Accession Number

:

X.IL 215
No linked record
Identifier supplied by NMS
This record has not been mapped