NMS Archaeology Object 167494: X.IL 157 - Sword / hilt
---
Description
Summary
Viking sword hilt of bronze inlaid with silver, from Eigg, 9th century
Accession Number
X.IL 157
Other references
Original description
VIKING PERIOD. Sword hilt of bronze, 7 1/2" long, plaited & inlaid with silver. Eigg. KJD notes, Registration date reads '1878, 1882'. MOSAICS note, April 1997: This is the finest Viking sword hilt ever found in Scotland. It is from a double-edged broad sword and was discovered on Eigg in 1830 by a local farmer whilst levelling a mound. The mound is thought to have contained a pagan burial. Other scraps of metal - some probably pieces of blade - were found around the same time as the sword hilt. These, however, do not survive. The hilt is highly decorated. The pommel, grip and guards are all ornamented with geometric and animal designs. The surfaces are gilded and inlaid with silver thread and small silver pieces. Although it was probably made in the 9th century, such weapons would have been highly prized and this one may not have been buried on Eigg until many years later. Materials: Brass, silver, gilt, niello. 9th century. Updated from SCRAN full data set, December 1998.
Associated person/people (e.g. excavator/former collection)
None
Discovery / field collection
Date of discovery
Not recorded
Method (e.g. excavation)
Not recorded
Place (i.e. location of discovery)
Eigg, Inverness-shire, Scotland, Northern Europe
Acquisition
Acquisition date
1878
Acquisition source (i.e. name of donor)
Queen's and Lord Treasurer's Remembrancer
Acquisition source role (e.g. donor)
Donor
Image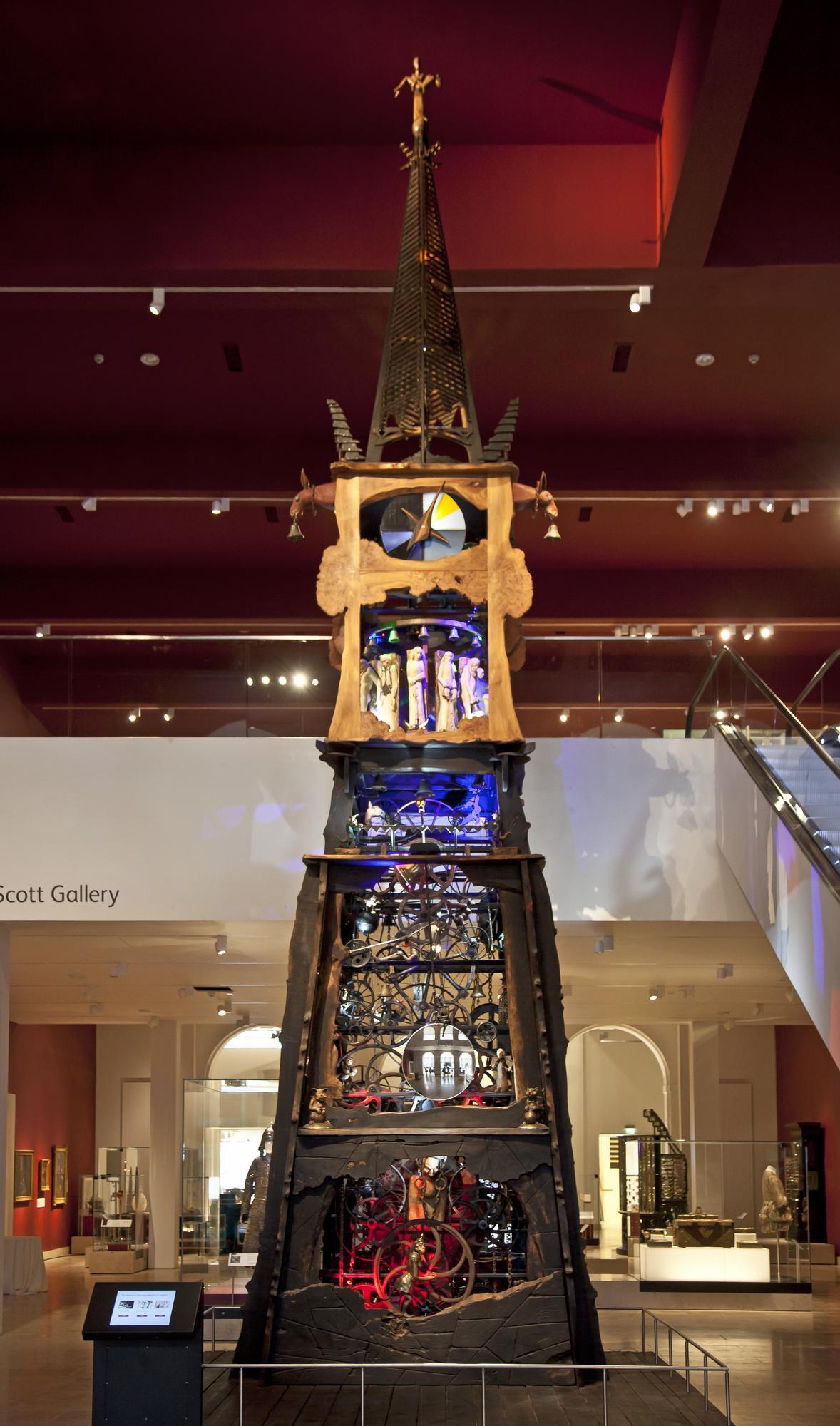 Identifiers and Links to Other Records
This record has no links! Would you like to help?
Table of identifiers and links to other records
Identifier / External Link
Linked Record
Status
Comment
NMS Accession Number

:

X.IL 157
No linked record
Identifier supplied by NMS
This record has not been mapped