NMS Archaeology Object 132603: X.FC 5 - Penannular brooch
---
Description
Summary
Brooch of gilt bronze, penannular with interlaced ornament, from Mull, 700 - 800 AD
Accession Number
X.FC 5
Other references
Original description
PERSONAL ORNAMENTS, &C. Bronze penannular Brooch, 4 x 4 3/8 in., with interlaced ornament, the pin 7 in. long and with flattened head. Mull. Updated from SCRAN full data set, December 1998. [MoS description] Early People. Moving around in their world. (4) Gilt bronze brooch, Mull. 700 - 800 AD. [Scran caption] This gilt bronze penannular brooch is from Mull, but nothing else is known about the circumstances of its discovery. It is an 8th century annular Irish brooch which was adapted to the penannular form fashionable in Scotland. The panels of the brooch are decorated with cast ribbon or animal interlace, including a back-facing biting beast in each of the central panels of the terminals. It was originally ornamented with 21 studs, probably of glass, but these are now lost. Date: Between 700 and 800. Material: Bronze, gold. Dimensions: Diameter: 11.4 cm; Length of pin: 17.9 cm.
Associated person/people (e.g. excavator/former collection)
None
Discovery / field collection
Date of discovery
Not recorded
Method (e.g. excavation)
Not recorded
Place (i.e. location of discovery)
Mull, Argyll, Scotland, Northern Europe
Acquisition
Acquisition date
1879
Acquisition source (i.e. name of donor)
Professor Duns, D.D.
Acquisition source role (e.g. donor)
Donor
Image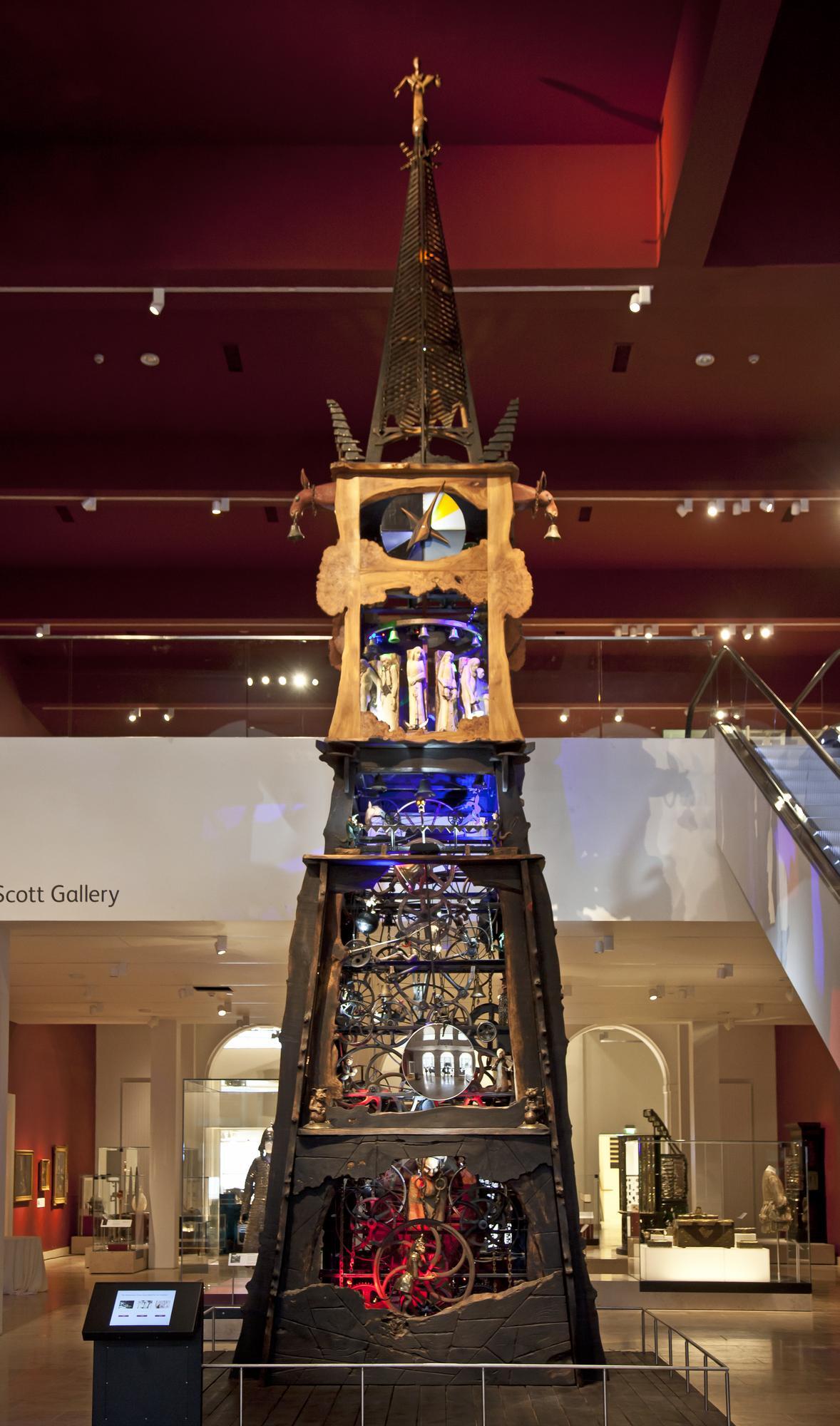 Identifiers and Links to Other Records
This record has no links! Would you like to help?
Table of identifiers and links to other records
Identifier / External Link
Linked Record
Status
Comment
NMS Accession Number

:

X.FC 5
No linked record
Identifier supplied by NMS
This record has not been mapped