NMS Archaeology Object 370909: X.FE 103 - Arm ring
---
Description
Summary
Gold arm-ring consisting of two rods twisted together merging into an elongated plate and decorated with ring-stamps and punched dots, Viking, found in the Sound of Jura, Argyll, 10th century
Accession Number
X.FE 103
Other references
None
Original description
Gold arm-ring [bracelet]. Arm-ring / oval / made from two rods twisted together that taper slightly towards their ends, where they merge into an elongated plate or band, with rectangular cross-section / plate expands towards its mid-point. Gold / NMAS Laboratory Analysis no. F0394-6B (details in Graham-Campbell 1983). Decorated / stamped ornament on outer face of flat plate consisting of central row of large ring-stamps bordered by smaller ring-stamps, which are in turn bordered by punched dots. Condition: Excellent. 1. 76 x 63mm (externally); weight 112.5g. Argyll / Sound of Jura; found by skin-divers. Period: Viking. Bibliography: Graham-Campbell, J 'A Viking-age gold arm-ring from the Sound of Jura', PSAS, 113 (1983), 640 - 42. Updated from SCRAN full data set, December 1998.
Associated person/people (e.g. excavator/former collection)
None
Discovery / field collection
Date of discovery
Not recorded
Method (e.g. excavation)
Not recorded
Place (i.e. location of discovery)
Sound of Jura, North Atlantic, ATLANTIC OCEAN
Grid reference
Not recorded
Acquisition
Acquisition date
1982
Acquisition source (i.e. name of donor)
Receiver of Wreck
Acquisition source role (e.g. donor)
Agent
Image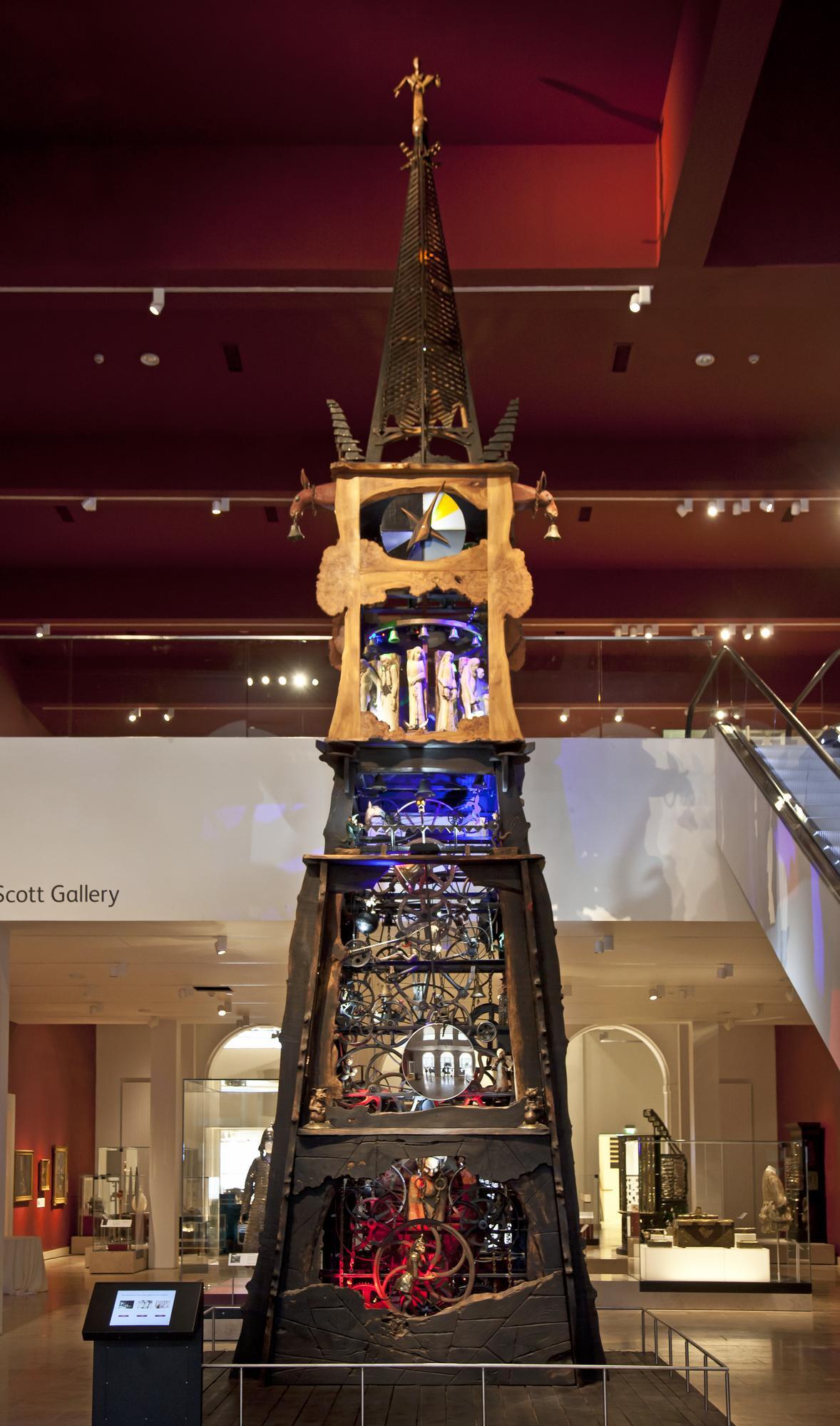 Identifiers and Links to Other Records
This record has no links! Would you like to help?
Table of identifiers and links to other records
Identifier / External Link
Linked Record
Status
Comment
NMS Accession Number

:

X.FE 103
No linked record
Identifier supplied by NMS
This record has not been mapped