NMS Archaeology Object 133108: X.FG 9 - Trumpet brooch Fibula
---
Description
Summary
Brooch, also known as a fibula, of silver, it is of a special type called a trumpet brooch, this is due to the shape of the head which protects the spring, it could have been worn as a pair, linked to its partner by a chain, from Ayrshire, Roman, 80 - 180 AD
Accession Number
X.FG 9
Other references
Original description
MISCELLANEOUS ORNAMENTS, CHIEFLY BRONZE. Harp-shaped fibula of silver, from Ayrshire. SD note, July 1999: Edited from SCRAN full data set. SCRAN Caption record: BROOCH FROM AYRSHIRE Ref: X.FG 9 INTRODUCTION - This Roman silver brooch was found in Ayrshire. They were made in Roman Britain in the later first and second century AD, and were worn by both Romans and locals. DESCRIPTION - The brooch, also known as a fibula, is of a special type called a trumpet brooch, due to the shape of the head which protects the spring. It could have been worn as a pair, linked to its partner by a chain. BACKGROUND - Brooches were used to fasten clothing. Trumpet brooches are a fusion of Roman and native influences: they are Roman products, but with native stylistic features. Most are of bronze. This silver example would have been particularly valuable. DETAILS - Date: Between 80 and 180 AD Material: Silver REFERENCES - Johns, Catherine. The jewellery of Roman Britain. Celtic and Classical traditions. London: UCL Press Ltd., 1996, pp. 160-5.
Associated person/people (e.g. excavator/former collection)
None
Discovery / field collection
Date of discovery
Not recorded
Method (e.g. excavation)
Not recorded
Place (i.e. location of discovery)
Ayrshire, Scotland, Northern Europe
Grid reference
Not recorded
Acquisition
Acquisition date
1885
Acquisition source (i.e. name of donor)
Unknown
Acquisition source role (e.g. donor)
Not recorded
Image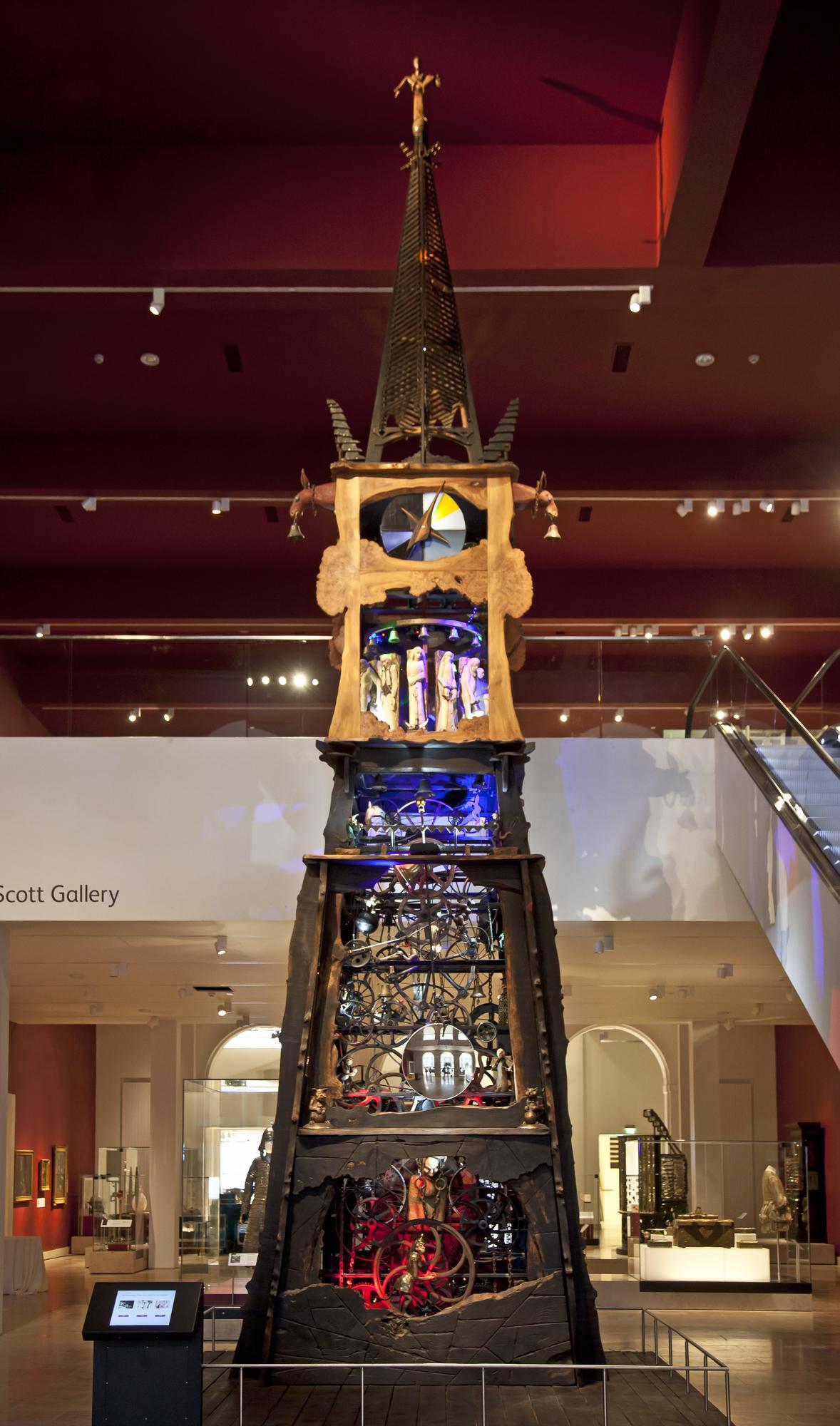 Identifiers and Links to Other Records
This record has no links! Would you like to help?
Table of identifiers and links to other records
Identifier / External Link
Linked Record
Status
Comment
NMS Accession Number

:

X.FG 9
No linked record
Identifier supplied by NMS
This record has not been mapped