NMS Archaeology Object 167661: X.IL 330 - Brooch
---
Description
Summary
Oval bowl-shaped bronze brooch cast in a single piece and richly ornamented, with textile remains around pin, from Carn nan Bharraich, Oronsay, Argyll, 850 - 900 AD
Accession Number
X.IL 330
Other references
Original description
VIKING PERIOD. Oval bowl-shaped bronze brooch, cast in a single piece, and richly ornamented, from a mound known as Car nan Bharrich, Oransay. SCRAN Caption record, 1997: BROOCHES FROM CARN A'BHARRAICH, ORONSAY, INNER HEBRIDES Ref: X.IL 329-30 INTRODUCTION - These two brass oval brooches were found in a woman's grave at Carn a'Bharraich on Oronsay in the Inner Hebrides. She was buried between 850 and 900 with a bronze pin and other fragmentary objects, most of which are Scandinavian in character. DESCRIPTION - One of the oval brooches preserves traces of cloth in the corrosion of the pin on the underside. They were cast in a single piece, and richly ornamented in relief. There is a double pin attachment at the back. BACKGROUND - Oval brooches are a very distinctive form of Viking ornament, worn by women in pairs on their shoulders to hold up a pinafore. They were mass produced in Scandinavia and widely copied. DETAILS - Date: Between 850 and 900 Material: Brass Dimensions: Length: 89 mm REFERENCES - Grieg, Sigurd. Viking Antiquities in Scotland (=Viking Antiquities in Great Britain and Ireland, Part II, ed. by Haakon Shetelig). Oslo: H. Aschehoug & Co., 1940, pp. 42-3.
Associated person/people (e.g. excavator/former collection)
None
Discovery / field collection
Date of discovery
Not recorded
Method (e.g. excavation)
Not recorded
Place (i.e. location of discovery)
Carn nan Bharraich, Oronsay, Argyll, Scotland, Northern Europe
Acquisition
Acquisition date
1913
Acquisition source (i.e. name of donor)
Not recorded
Acquisition source role (e.g. donor)
Not recorded
Image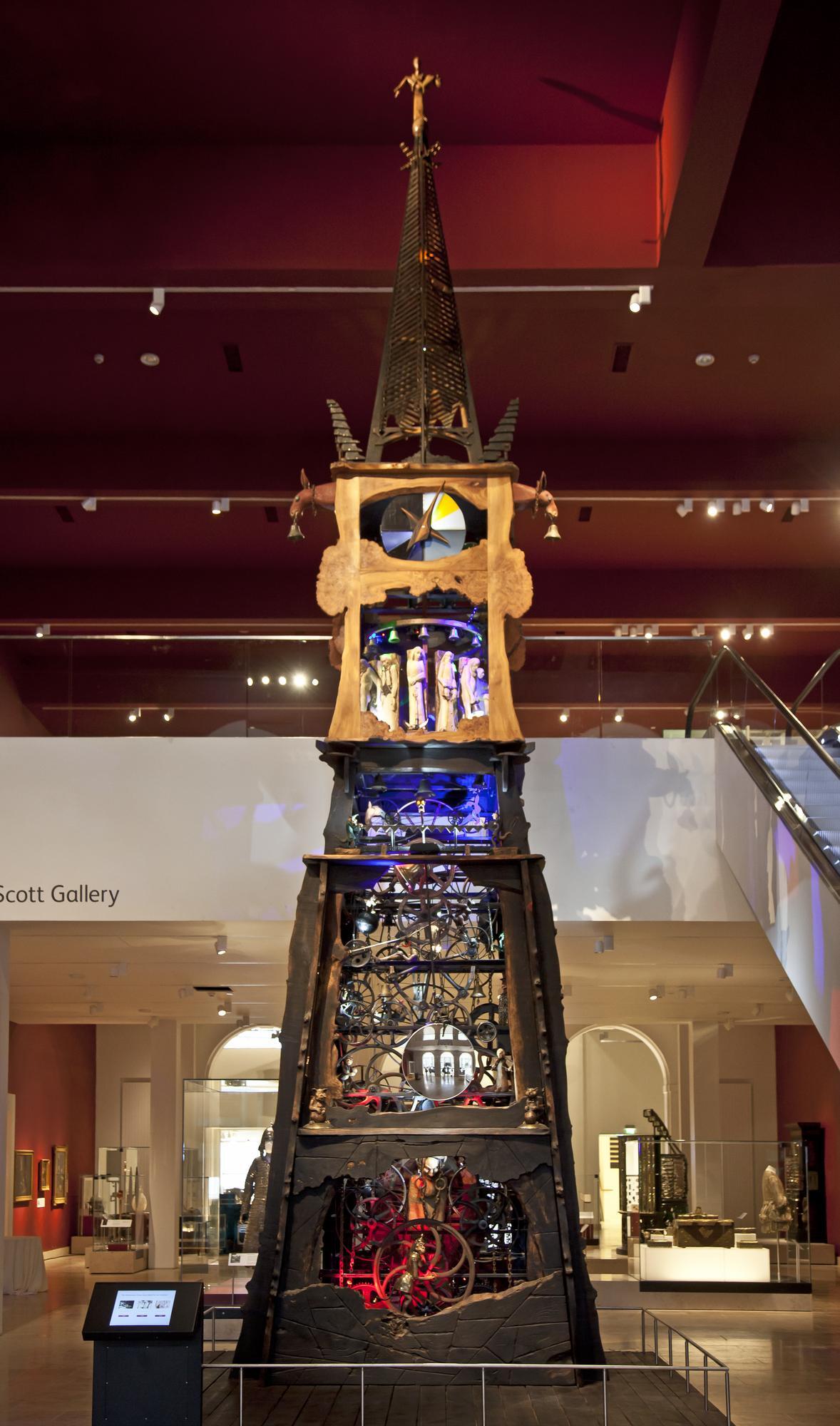 Identifiers and Links to Other Records
This record has no links! Would you like to help?
Table of identifiers and links to other records
Identifier / External Link
Linked Record
Status
Comment
NMS Accession Number

:

X.IL 330
No linked record
Cross-reference supplied by NMS
This record has not been mapped