NMS Archaeology Object 132635: X.FC 37 - Penannular brooch / hoop
---
Description
Summary
Incomplete silver penannular brooch, pin missing, with plain terminals and twisted hoop, now broken into two pieces joined by a repair sleeve, from Norrie's Law, Fife, 500 - 700 AD
Accession Number
X.FC 37
Other references
Original description
PERSONAL ORNAMENTS, &C. Massive Brooch of solid silver, 5 in. diameter. Norrie's Law, near Largo, Fifeshire. Alice Blackwell note, 20.04.2015: Fragmentary silver penannular brooch with plain terminals and twisted hoop, now broken into two pieces joined by a silver repair sleeve. This repair has shortened the circumference of the brooch and the terminal edges are no longer parallel. The hoop is less tightly twisted and significantly more worn that the second penannular similar brooch from Norrie's Law (x.FC 36). Casting flaws are apparent on the 'front' right terminal, visible as small bubbles. Cracks are visible in the surface of 'back' of both terminals, and an area of different coloured metal on both faces of one terminal is suggestive of a further repair or reinforcement at some point. There is a small patch of toolmarks on the 'back' of one terminal at the point of transition into the hoop. There are two sample holes made c.1970s by McKerrell (D c.1.5mm), one in the broken surface of hoop adjacent to repair sleeve, the other in an intact area of the other portion of the hoop.
Associated person/people (e.g. excavator/former collection)
Durham, James, General, 1754 - 1840
Buist, George, 1805 - 1860
Discovery / field collection
Date of discovery
1819
Method (e.g. excavation)
Chance discovery
Place (i.e. location of discovery)
Norrie's Law, Largo, Fife, Scotland, Northern Europe
Grid reference
Not recorded
Acquisition
Acquisition date
1864
Acquisition source (i.e. name of donor)
Mrs Dundas Durham
Acquisition source role (e.g. donor)
Donor
Image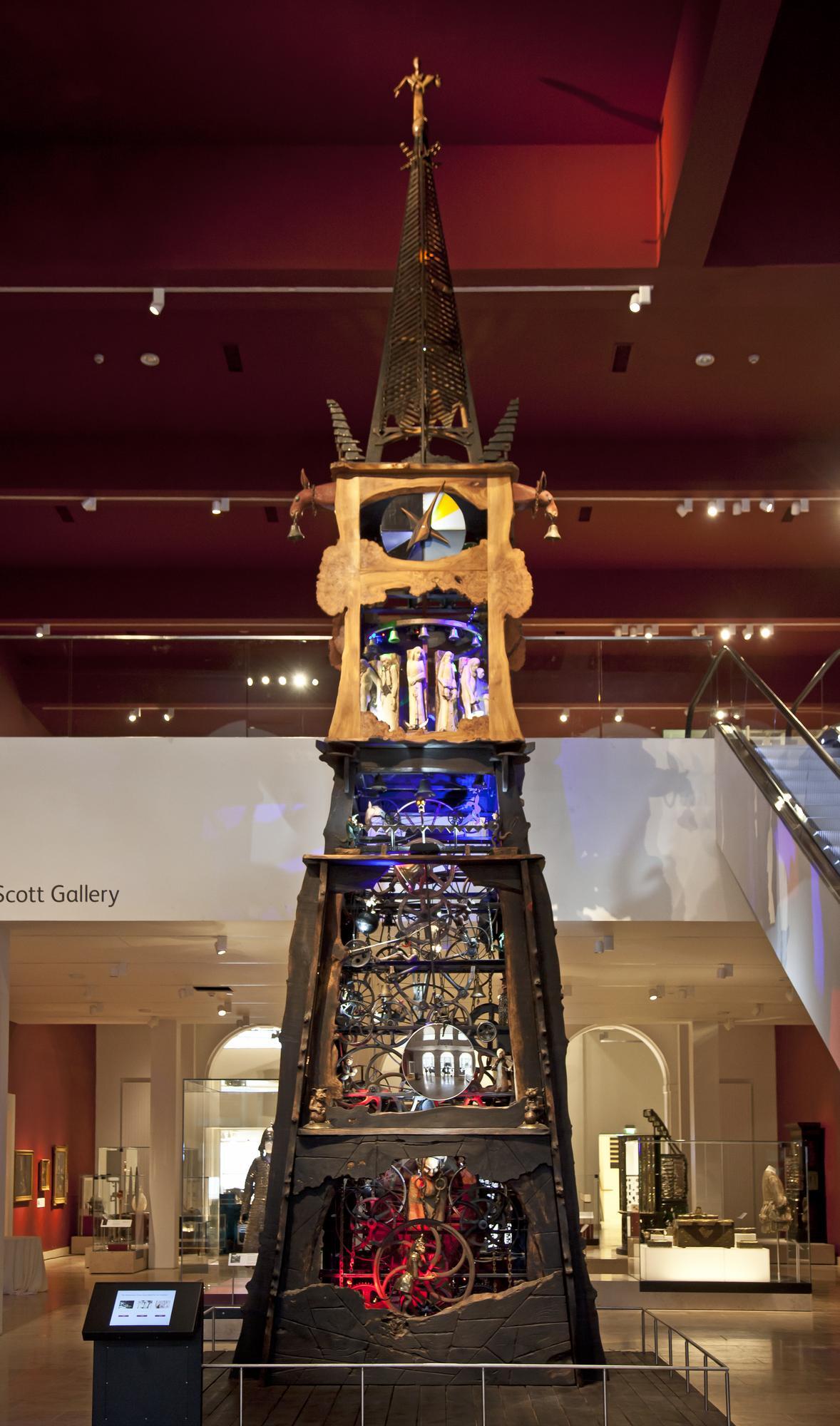 Identifiers and Links to Other Records
Would you like to help find more links?